THE ULTIMATE RAILROAD TROLLEY & TRANSIT EXPERIENCE

The First US Railroad Contractor To Install A Elastromerictic Trolley System In The USA The First American Railroad Contractor In America To Use Mastic-one (As Rail Grout) On A Major Rail System In America The First Black American Rail Contractor To Perform An Elastromeric, Mastic-One, A Concrte Plinth Pad in A Railway Tunnel , A Crane Rail Project (As The Prime Contractor) In The United States Of America

OVER (45+) YEARS RAILROADING SBE - LOSB - DBE - MBE - 100%

(1) MBE OWNER (BONDABL

E)
River City Railroad TTC LLC IS A licensed (2 Million LIMIT) RAILROAD Contracting COMPANY located in memphis, tennessee. RIVER CITY RAILROAD TTC HAS WORKED With some of america's largest genral CONSTRUCTION COMPANies,

several metro Railway transit authorities, many state dot highway departments AND some of america's Largest railroad contractors.

"

a few of them are listed below"



CLARK CONSTRUCTION grOUP - HENSEL PHELPS CONSTRUCTION CO - BALFOUR BEATTY RAIL INC - CITY OF MEMPHIS TN (mata) - CITY OF DALLAS TEXAS (DART) - CITY OF BALTIMORE MD (MTA) - city OF WASH DC (WMATA) - CITY OF PHiLaDELPHIA PN (Septa)- city of detriot mi (semta) - US DEPARTMENT OF NAVY (phila naval shipyard)-uS DEPARTMENT OF ARMY ( US marine base camp lejune) - tENNESSEE hwy DEPT (TDOT)- NORTH CAROLINIA (NCDOT) - texas hwy DEPT (TEXdot) - oldcastle materails inc - apac of texas & tenessee - QUEEN CITY RAILROAD CONST ATLAS RAILROAD CONTRUCTION

" RAILROAD, Transit & Trolley EXPERIENCE can only be obtained IN THE FIELD "

PLEASE CALL US FOR ANY RAIL QUESTION YOU MIGHT HAVE : [901] 502-7145.
COMPANY HISTORY BY
Clarence J Harris Jr ( CEO)
RIVER CITY railroad TTC LLC is A 100% Afro-American owned Railroad conTRACTING COMPANY located in SOUTH memphis TN. FOUNDED IN 1968-72 BY my father CLARENCE J HARRIS SR , mr newell forbes division engineer for the illlinois central Railroad company and myself. River city bECAME
THE
FIRST "
100 % BLACK owne
d " RAIL CONTRACTOR TO PERFORM A transit, trollEY, CRANE RAIL and subway PROJECT " AS THE PRIME rail CONTRACTOR" IN MEMPHIS , STATE OF TNnESSEE And the uNITED STATES OF AMERICA.
river city HAD HELP THEN From A FEW LOCAL POLITICIANS, THEN local businessman CURTIS PERSON SR, LOCAL historian LEADER ATTY LEWIS DONNELSON AND Then tn's us SENATOR HOWARD BAKER, TO BecOme The FIRST black owned
american RailROAD CONTRACTOR
TO BE Certified AS A US SBD RAILROAD CONTRACTOR, BY THE
WASHINGTON DC US SBA OFFICE IN 1984 .
sINCE tHEN,
We have HAD HELP FR0M LOCAL CIVIC LEADERS AS JULLIAN BOLTON, congressman STEVE COHEN AND MAYOR HERENTON, ON PROJECTS LOCATED IN MEMPHIS TN. WE HAVE constructED And REPAIRED many Kinds of RAILroad TRACKS, TrollEY RAIL SYSTEMS AND MANY MASS TRANSIT systemS all over the usa FOR OVER 50 YEARS. I HAVE PERSONALY estimated, determine Project cash-flow Needs , drafted CPM Work SCHEDULES, set-up project sites AND has overseen all elements of operations for a rail PROJECT, with my LARGEST BEING a ( $ 4 MILLION contact rail project ) for the washhington metropolitian area tRANSIT authority's tw-13, a CONTACT RAIL PROJECT. as you can see, from A few pictures to the right, AND VIDEOS TO the RIGHT, we have COMPLETED SOME very INTRICATE RAIL PROJECTS, UNDER SOME COMPLEX SCHEDULES AND HARD TO ACCESS PLACES. BEING A SMALL COMPANY, I CAN SAY, THATS MOST OF THE PROJECTS PERFORMED BY RIVER CITY, i personally DID THE BIDDING HIRING AND Contract adMinstRATION OF THEM ALL. ALONG WITH MY SISTER "JOAN RAND" WHO MAY BE,
THE FIRST BLACK WOMEN ( 1992 )
TO BE HIRED AS A RAILWAY PROJECT MANAGER FOR A RAIL TRansit INSTALLATION PROJECT.
(TEXDOT) TEXAS DEPARTMENT OF TRANSPORTATION - A TIMBER ROAD CROSSING FOR THE PORT OF BEAUMONT, VIDOR, TEXAS
The Memphis Area Transit Authority THE FIRST ELASTROMERIC and mastic Trolley SYSTEM IN THE Usa
CITY OF SPARTA TN (HWY SR11) - CLOSING INTERSTATE SR 11 TO REMOVE & INSTALL A CONCRETE PANEL XING
A BEAUTIFUL THERMITE WELD BEING PERFORMED AT NIGHT DOWNTOWN DALLAS TX
FLASH BUTT WELDING 80 FT T-RAIL STRINGS IN DOWNTOWN MEMPHIS'S FOR THE FIRST ELASTROMERIC RAIL SYSTEM IN THE USA FOR MEMPHIS AREA TRANSIT AUTHORITY.
washington metropolitan area transit authority installing Contact Rail ON Timber TIES #tw-14
TENNESSEE DEPTARTMENT OF TRANSPORTATION SPARTA TN - US HIGHWAY SR11 XING Removed/replaced 110 " Concrete Xing (IN 4 DAYS) roger's group installed the subgrade & asphalt
TURNOUTS ARE FULL OF EXCITEMENT WHEN THEY ARE REASEMBLED AND PUT BACK IN SERVICE FOR THE MCKINNEY AVE DALLAS AREA TRANSIT AUTHORITY (MATA TROLLEY)
INSTALLATION OF 6500 LF OF CONTACT RAIL ON CONCRETE PADS FOR THE WASHINGTON AREA METRO TRANSIT AUTHORIETY.
washigton dc area transit ( wmata) contact rail installed on switchties
Memphis Area Transit Authority elastromeric grout RAIL & Paver repairs
City Of balltimore md, mta (john hopskin) Tunnel Concrete plinth, Fastner Pads, welded rail strings & contact rail - REAL TECHNICAL WORK & PLANNING
(WMATA) installed coverboard/CONTACT RAIL ON wood CROSSTIEs in storage facility yard
CITY OF DALLAS TEXAS MCKINNEY AVE TROLLEY EXT (MATA) PROJECT INSTALLING ELASTROMERIC TROLLEY RAILS
THE FIRST SEGMENT OF SUBWAY TO BE BUILT FOR THE CITY OF DALLAS AREA TRANSIT AUTHORITY (DART) WAS INSTALLED IN FRONT OF THE (DALLAS ZOO)
THE Port Of Port Arthur, port Arthur Tx TurnOut & Direct Fixation TRACK
Downtown CITY PARK, city of Dallas (MATA) Mckinney Trolley EXTENSION RAIL GROUT
TENNESSE DEPARTMENT OF TRANSPORTATION - CITY OF SPARTA TN (csr engineers) REMOVAL AND REPLACEMENT OF 110' CONCRETE GRADE XING ON US highway SR11
CITY OF SPARTA TN US HIGHWAY SR11 CONCRETE GRADE XING REMOVED ENTIRE 110' OLD CROSSING & REPLACED ALL NEW PANELS-TIES-SUBGRADE- PIPE
AFTER REVENUE HOURS REPAIRING AND REPLACING BRICK PAVERS FOR MEMPHIS AREA TRANSIT AUTHORITY
DOWNTOWN DALLAS Night Welding 100# TORi59 & Ri52 Girder Rail Mckinney Trolley Ext. AN ELASTROMERIC TROUGH POURING SYSTEM
Memphis area transit authority (MAIN ST) trolley mall paver & Mastic Repairs
dallas area tansit authority (the zoo) the first segment of Transit track EVER laid For (DART) AUTHORITY (CONCRETE TIES SYSTEM)
city of wash dc - TW-13 WMATA PROJECT (10,000 (+) LF) contact rail installed on concrete padS ETC.
MEMPHIS AREA TRANSIT AUTHORITY MASTIC-ONE POURING OF TROLLEY RAILS
SHUTING DOWN A CONCRETE HIGHWAY CROSSING ON A MAJOR US HIGHWAY IS A VERY EXHILARATING EXPERIENCE (US HWY SR11) "RUSH RUSH"
(MCKINNEY AVE TROLLEY) ELEVATIONS, HORZONTAL & VERTICAL ALIGNMENTS CHECKS BEFORE RAIL-GROUT POURING A COMPLEX TURNOUT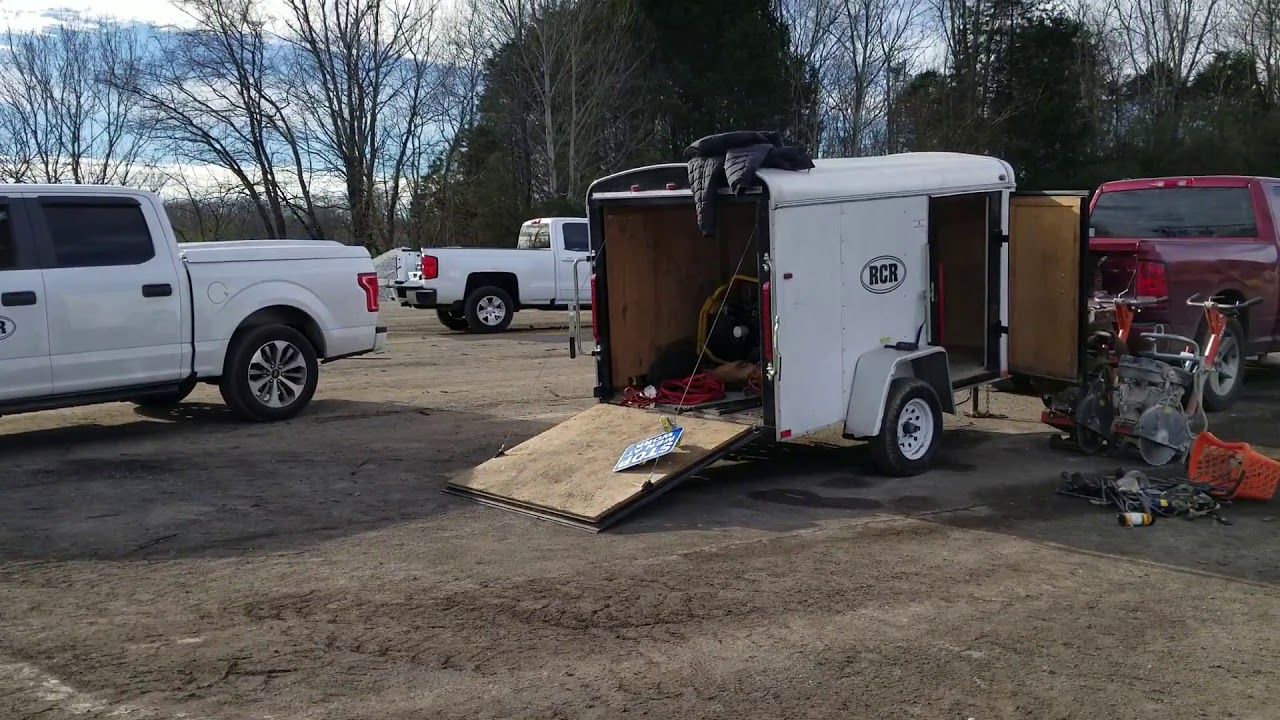 R
iver City Railroad TTC has been in the business of repairing and constructing standard railroad tracks , craine rail tracks , direct fixation tracks and trolley rail tracks For city , state and governmental municapilities since 1971 . We have witnessed most of the railroad , transit and trolley designs that are found in most American Cities.
We can boast and say "
River City Railroad TTC was the first American Railroad Contractor ( Any Race) in the United States Of America to install an Suspended Elastromeric Rail Grout Trolley System for A Major American City ". To add, River City is the first US Railroad Trolley Contractor to use Mastic - 0ne as a elastromeric rail grout on a major trolley system in the United States Of America. To add, River City Railroad was the first 100% black owned company to installed a complete concrete plinth & rail tunnel project For Clark Construction Group Titled ( John Hopkins Hospital Tunnel Project ) For the City of Ba ltimore Md.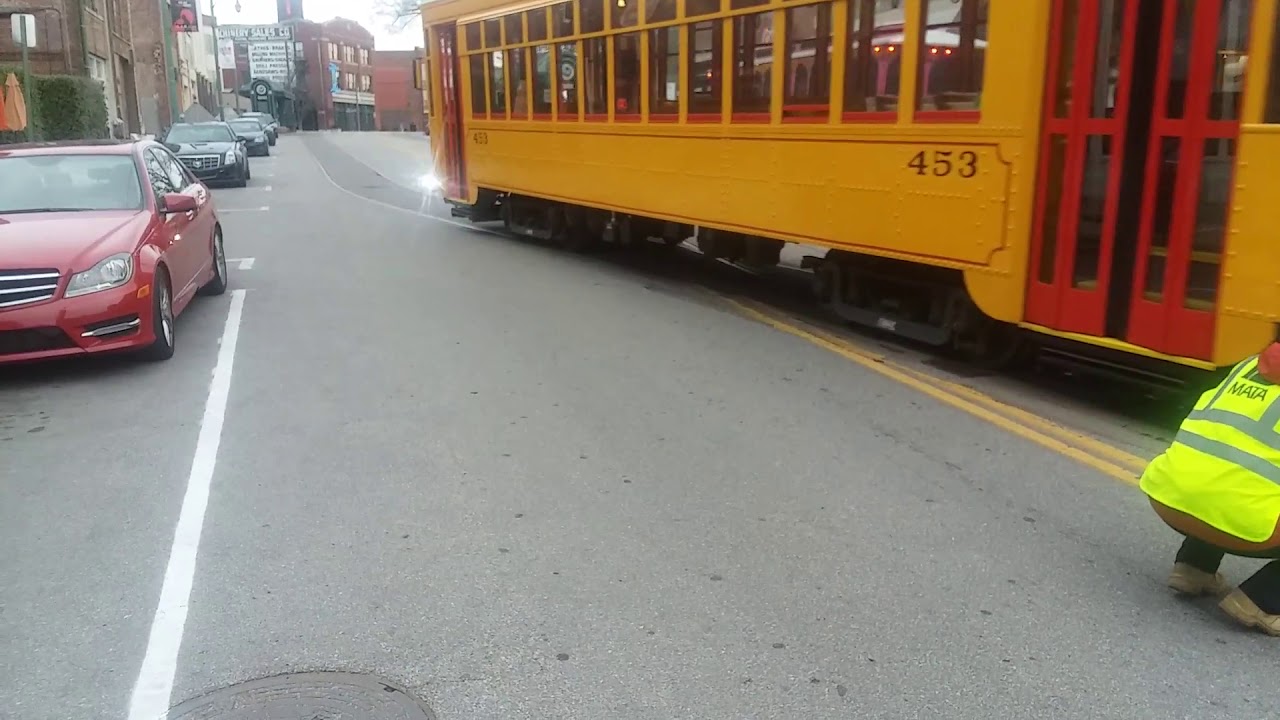 trolley railway design technology has advanced in many ways. the memphis trolley system is one of the nation's most intergrated combinations of trolley designs in an american system todate.
WHAT TYPE OF RAIL SYSTEM DO yOU HAVE ?
Standard Railroad
Slow Moving Trolley
Mass Transit Concrete/Timber
Cobblestone Mall Steel Tie & BooT
maybe you Need To Come Up with a Rail Plan and figure out how much it will cost Or Just want An Estimate ? We are the right choice for you.